Changing Business Dynamics Demand for A Collaborative Digital Tool
With the COVID-19 pandemic engulfing the whole world, businesses have adopted remote working to keep their workforce productive and connected. Understanding this need, Microsoft Teams has been implemented by many organizations in different sectors.
Microsoft Teams – The Next-Generation Instrument to Communicate
An integrated communication solution for teamwork, Microsoft Teams incorporates audio calling, video conferencing, chatting, and file storage. It also includes hundreds of productivity applications and tools that make it easier for team members to collaborate. Separate teams can use different chats and channels to communicate, share data, and stay updated with company news. Microsoft Teams can be easily accessed across any device via the Cloud setup.
Why Your Business Needs Microsoft Teams
As organizations understand the need to move from traditional infrastructure to cloud-based solutions, Microsoft Teams has gained a lot of popularity.
Quick Communication

Increased Productivity

Meeting Scheduling Tools

Real-Time Collaboration

Smarter Meetings
Connect With Teams Across the World
Geographical barriers are a thing of the past. You can easily collaborate and stay connected with team members regardless of their location. Now, no costly infrastructure needs to be installed to stay in touch. Employees only need an internet connection, company login credentials, and the Microsoft Teams app to connect from anywhere and anytime.
A Hassle-Free Option to Join The Bandwagon
At TeckPath, we understand how difficult it becomes for companies to adopt new technologies. Our team of experts works for you to drive the complete adoption of Microsoft Teams. We also provide full training to the in-house team so that they can learn to fully optimize the application and reap its benefits.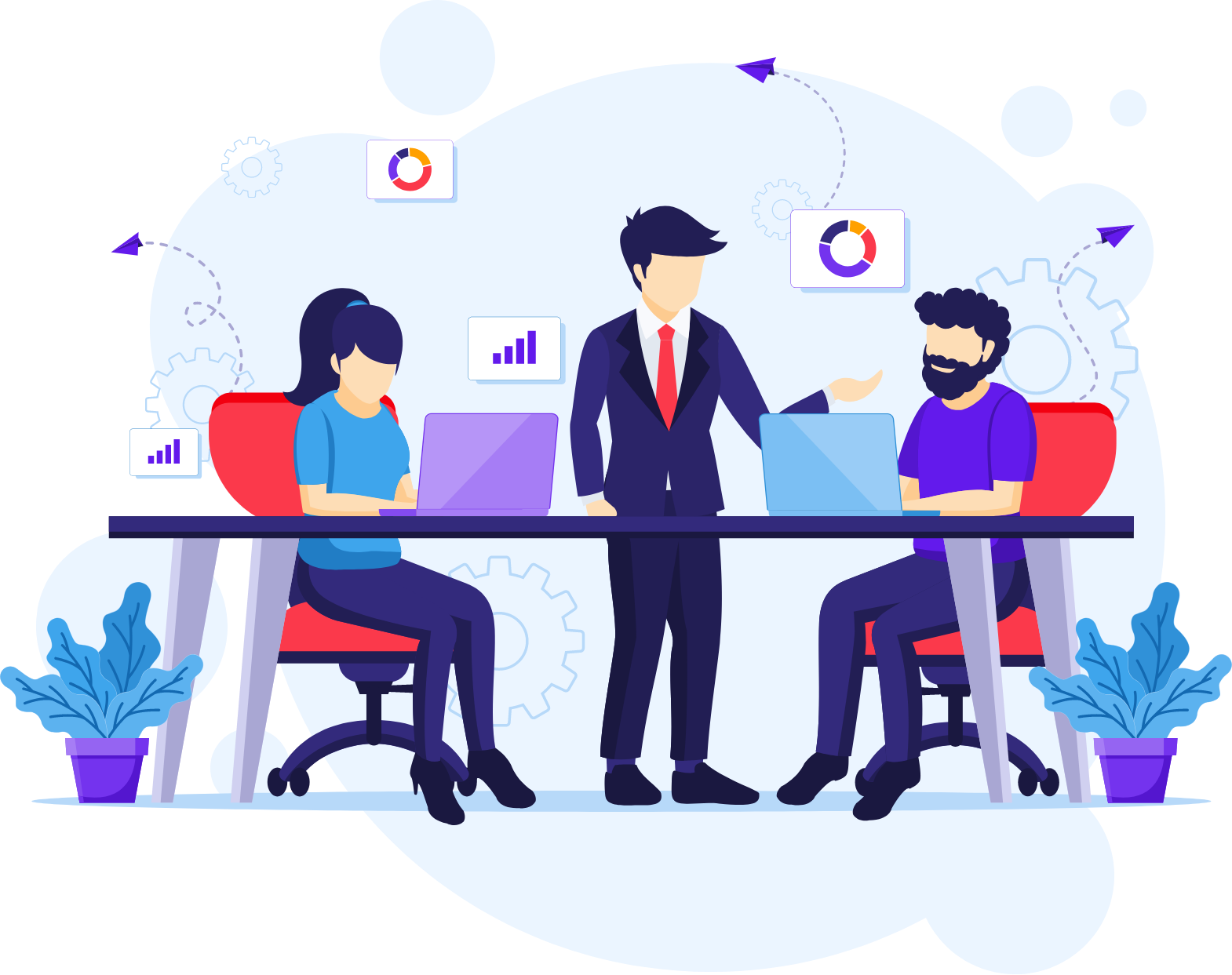 The Future of Seamless Team Meetings
Microsoft Teams is the digital revolution that is making team meetings smarter and more intuitive. It is redefining the meaning of collaboration. There is surely no greater way of scheduling work meetings and collaborating with people from across the world. Microsoft Teams is already enabling enterprises to reach new heights of performance with its disruptive capabilities.
This highly intuitive tool is becoming a key instrument for achieving digital transformation.
Call us to join the collaboration revolution today!